Meat Grinder of the Soul: April 4-9, 2006.


Pictures from exhibition @ the Luzern Institute for art & design / Hochschule für Gestaltung und Kunst Luzern for the Fumetto Festival.
The film Gotik Aztéques was presented in the side room through the gray curtains. It's soundtrack permeated the show.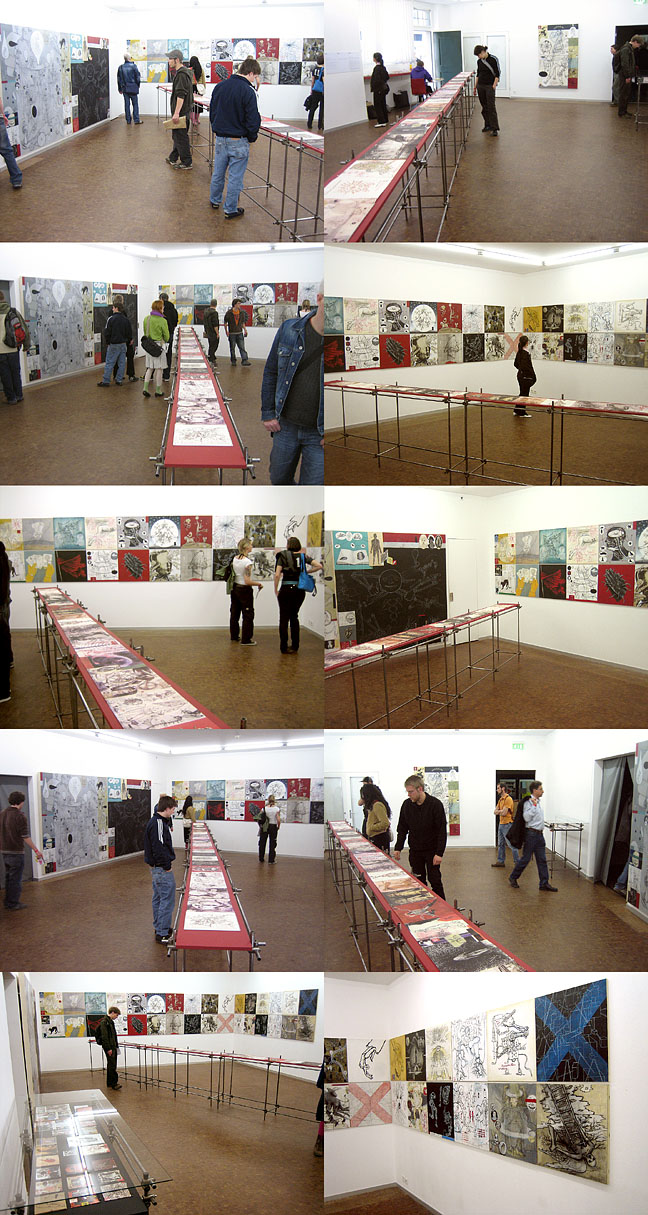 Click this picture to see more installation photos.
Heirarchy, 2005.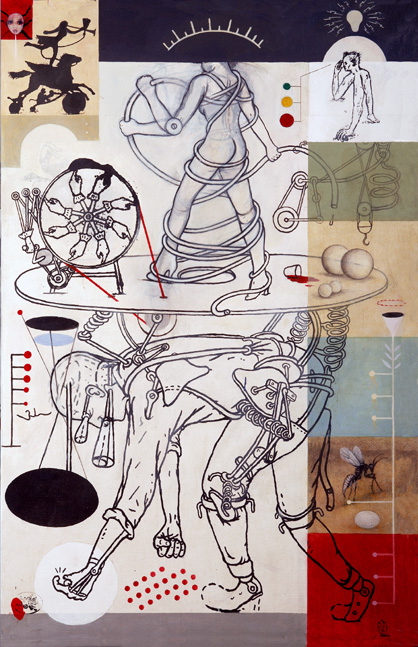 Click the pictures below to enlarge. All are individual paintings, acrylic on wood 24x24" square.
Left wall.

Right wall.

New Zoldiac for Sentient Machines. 2 panels, each 7' square. Acrylic and graphite on paper mounted on canvas.